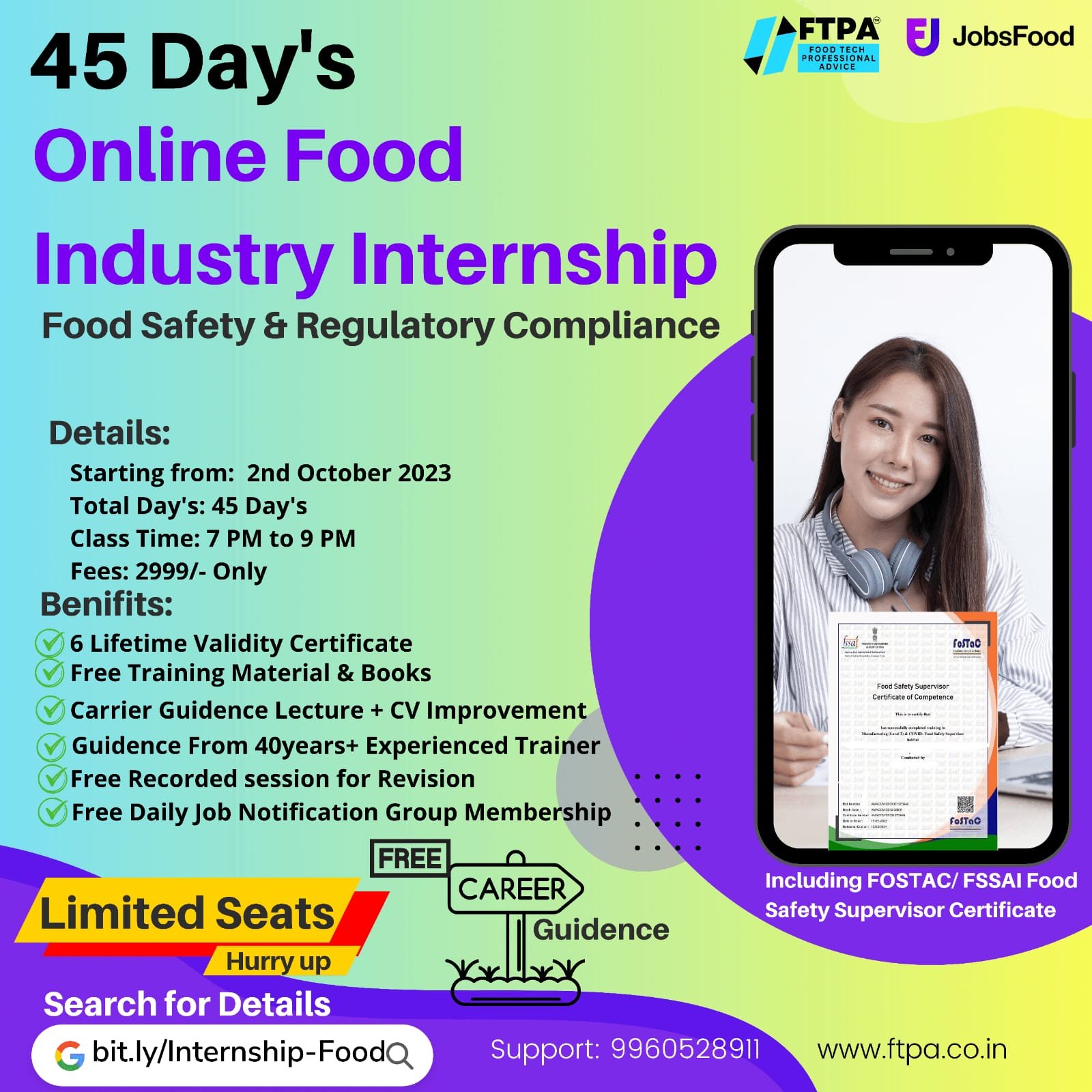 There is a opening for Asst manager QC
at Patanjali Ayurveda Ltd. Haridwar.
who can Apply :Candidate those who have 5 to 10 years experience in pharma or NABL lab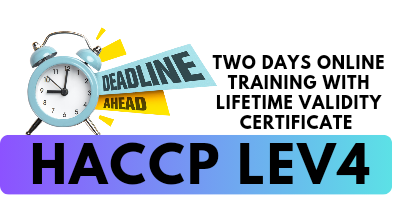 Interested apply on durgesh.kaushik@patanjaliayurved.org.
Fostac Advance Manufacturing Level 2 (FSMS Plan and Schedule IV Guidelines)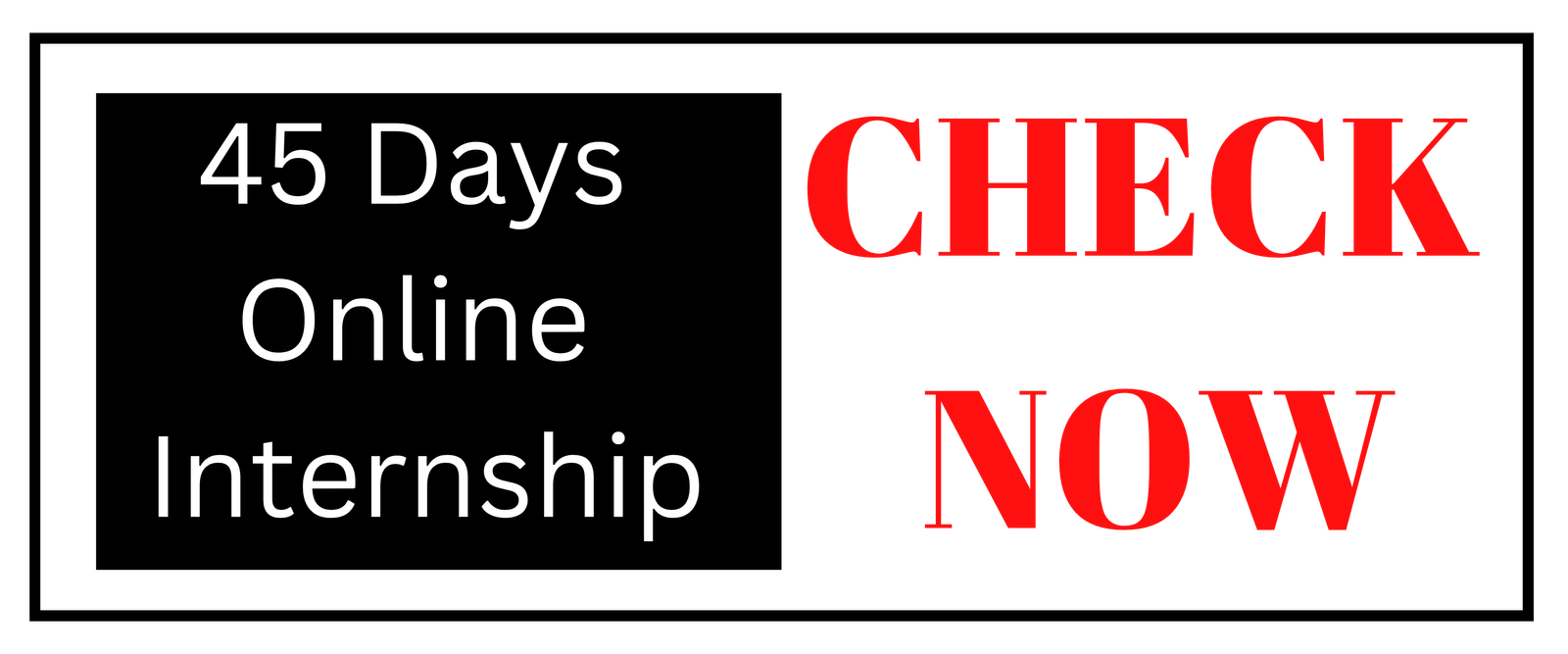 Is Food Safety Supperwiser training Compalsary for FBO?
Yes….FSSAI recommended that all licensed food businesses must have at least one trained and certified Food Safety Supervisor for every 25 food handlers in each premise.

DETAILS
Date : 6th June 2021 (Sunday)
Time :10:00 am to 05:00 pm
Venue : Google meet (Online)
Limited Seats Available👨‍👧‍👧
Apply Here👇👇👇👇