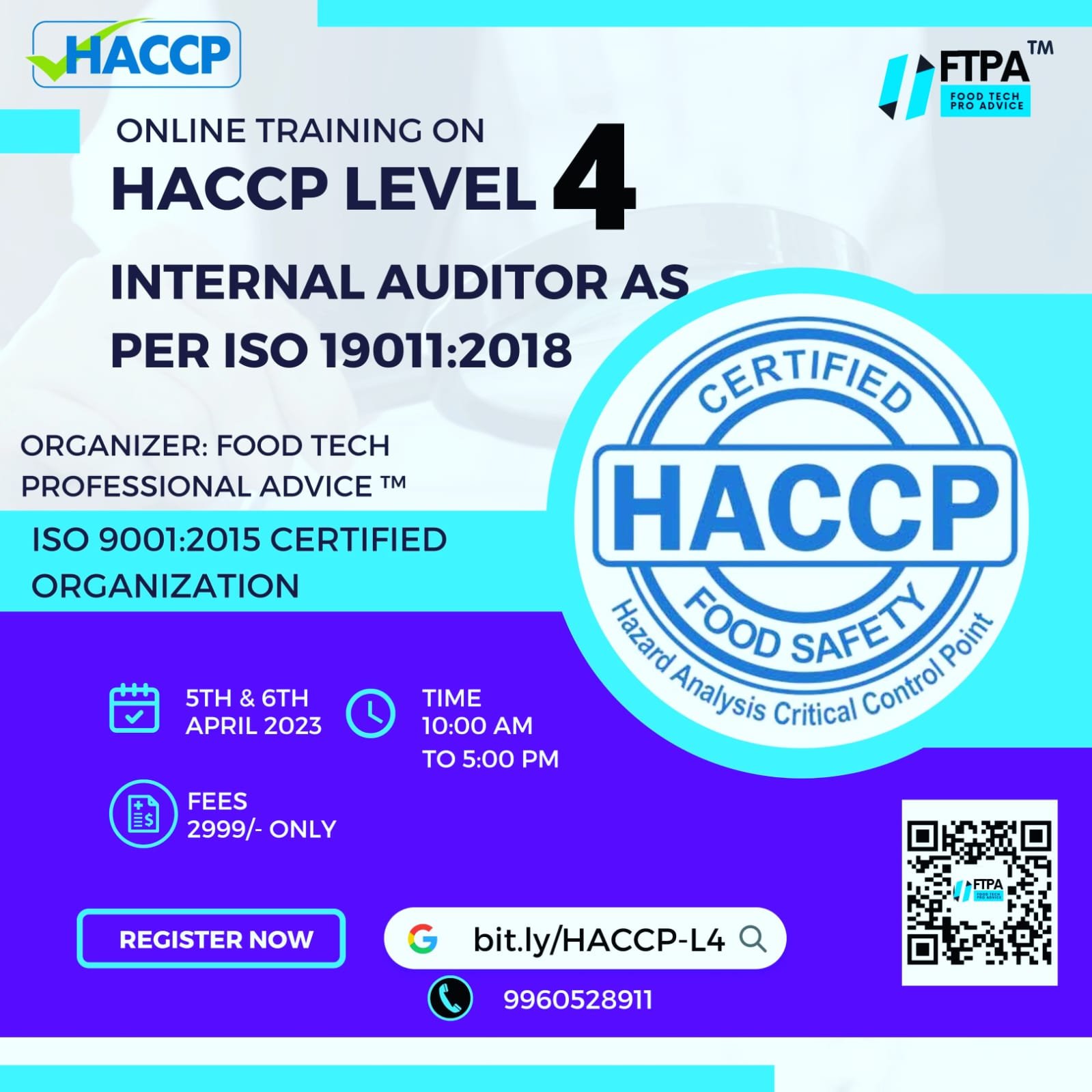 New Opportunity Quality Assurance Farm Organic
New Opportunity Quality Assurance Farm Organic
Company: Farm Organic
Employment Type: Regular
Location: JODHPUR,Rajasthan
Job Description:
The Food Safety & Quality Assurance Manager mustdemonstrate leadership values and have strongorganizational, analytical, problem solving, and communication skills.
We depend on this individual toquickly identify and help take action to ensure we areproducing top quality and safe products.
Responsibilities:
Provide quick and precise answers to customer andconsumer complaints. Investigate root cause incollaboration with the plant management team.
Clearly communicate the investigation results to allstakeholders and is involved in complaint reductionprojects.
Manage the ingredients and productsnon-conformance system by filling out requiredreports, following up with outside suppliers or internalstakeholders accordingly to effectively resolve andprevent the reoccurrence of the non-conformities.
Maintains the quality and food safetydocumentation up to date at plant level, includingproduct specifications and formulas.
Monitor and verify compliance to our Quality Systemby a thorough review of all records and forms linked toproduct quality and food safety.
Follows upaccordingly in case of non-conformances.
Perform internal/external audits and inspectionsrelated to the food safety and quality system.
Supportthe plant team during internal, third party orgovernment inspections and audits.

Manage the plant's master training file, ensuring allassociates go through all required training in a timelymanner.
Provide training on quality and food safetyprograms.Plan and execute the tests and controls mandatedthrough our Quality System.
Provide support to the plant team on continuousimprovement projects, following up on correctiveactions and customer requests.
Prepare and continue maintaining Key PerformanceIndicator trend reports.
Qualifications & Experience
Minimum 2 years' or above experience in FoodQuality Assurance preferably in the food industry, within depth knowledge of Quality Systems, GFSI (BRC)and FSMA (PCQI).B.Tech/B.Sc/M.Sc/M. Tech in Food Science orequivalent combination of academic and professional experience.

Must have a moderate to high level of computer skills,including data analysis and report writing ofrecommendations for corrective actions.
Make your CV more stronger Add this certificate in your CV check here
Jobs at MDH Spices (Multiple Vacancies)