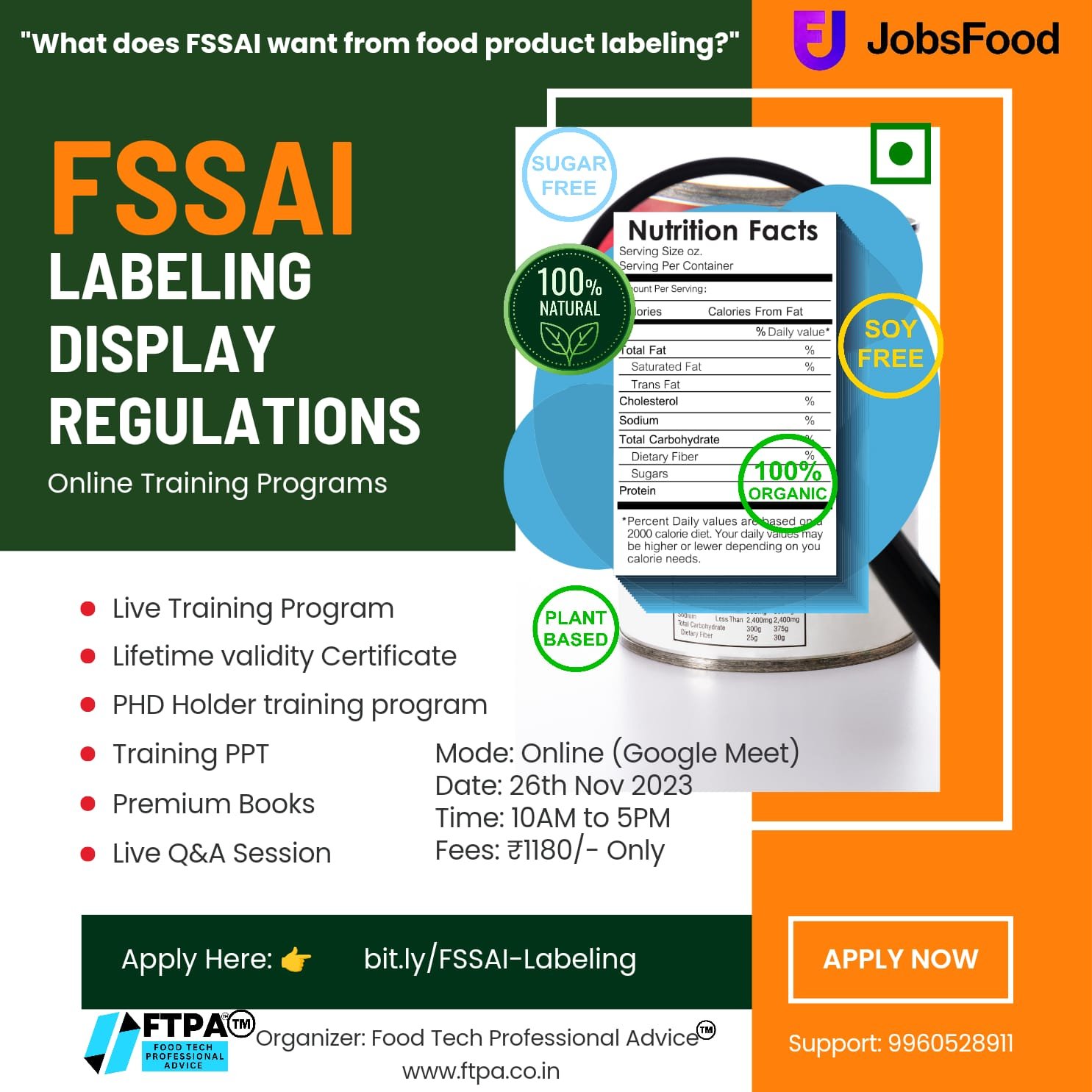 Vacancy for Food Technologist – New Product Development | Wellversed
Vacancy for Food Technologist – New Product Development
Position : Food Technologist – New Product Development (NPD)
Company: Wellversed
Location: Gurugram, Haryana, India
Are you passionate about food innovation and product development? Wellversed Health is seeking a Food Technologist to join our Research and Development team. As a Food Technologist at Wellversed, you'll play a crucial role in creating and enhancing food product compositions within an industrial setting.
Responsibilities:
Conduct comprehensive literature reviews to stay abreast of the latest trends and research in the food industry.

Analyze competitive products to identify opportunities for innovation.
Research and evaluate potential ingredients for product development.
Identify cost-saving opportunities while optimizing product margins, maintaining quality and safety standards.
Establish relationships with reliable ingredient vendors.
Explore methods and technologies to improve food quality, including flavor, color, texture, and nutritional value.
Develop compositions for new products and contribute to product renovation projects.
Ensure compliance with nutritional labeling regulations set by the Food Safety and Standards Authority of India (FSSAI).
Conduct sensory analyses to assess product attributes and consumer preferences.
Create quality control checklists to uphold consistent product standards.
Collaborate with the production team to produce pilot batches of new products.
Collect and analyze consumer feedback to drive product improvements and evaluate market acceptance.
Foster cross-functional coordination with the brands team to align R&D activities with brand strategies and objectives.
Requirements:
2+ years of full-time experience in Food Technology or related fields.
Proficiency in MS Office, particularly Excel/Google Sheets.
Technical expertise in new product development (NPD) processes.
Relevant degree in Food Technology, Biotechnology, Pharmaceutical, Nutrition, or a Doctorate.
Deep knowledge of research methodologies and the ability to produce focused results.
Demonstrated learnability, flexibility, and adaptability to grasp new concepts and adapt to changing project requirements.
Strong attention to detail and a commitment to delivering high-quality results.
Good communication skills (preferred).
About Wellversed:
Wellversed is the driving force behind a portfolio of nutrition brands, empowering individuals to achieve their optimal state of wellness. We're dedicated to helping people unlock the full potential of their minds and bodies to realize their biological best. Join us in shaping the future of food and wellness.

If you're enthusiastic about food technology and eager to contribute to groundbreaking product development, we invite you to be part of the Wellversed team. Apply today to embark on a journey of innovation and wellness.
Apply for Food technologist internship