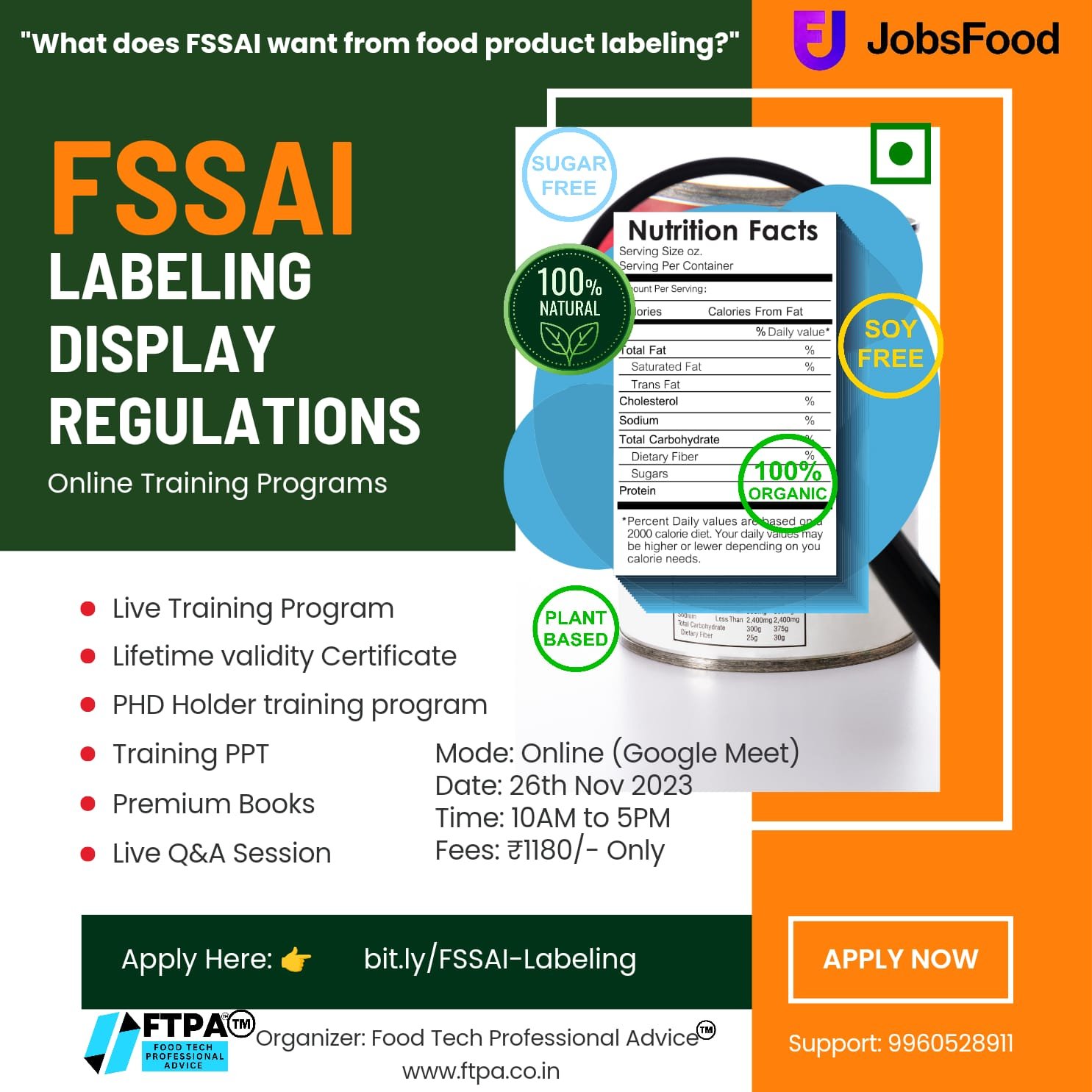 New opening for Food Technologist Position at Prolicious
New opening for Food Technologist Position at Prolicious
Position : Food Technologist
Company : Prolicious
Location : Mumbai, Maharashtra, India
Are you passionate about food technology and innovation? Prolicious is looking for a Food Technologist to join our dynamic in-house R&D team.
Key Responsibilities:
Drive new product development and conduct trials to meet quality, health, and sensory requirements.

Expertly navigate FSSAI Rules & Regulations, including label validation and product compliance.
Lead lab-scale and pilot-scale trials for innovative products while managing shelf-life studies.
Analyze market demands, scope new products, and develop them accordingly.
Enhance existing recipes, brainstorm new product ideas, conduct tests, and maintain compliance.
Evaluate and apply new ingredients (color, flavor, starch, etc.) based on their specific functions.
Ensure quality checks for raw materials and finished goods.
Play a pivotal role in cost reduction through optimized ingredient sourcing and substitutions.
Collaborate with cross-functional teams and project managers to define project scope, criteria, and technical problem-solving.

Actively contribute to knowledge sharing and skill-building through participation in conferences and seminars, sharing insights with the team.
Skills and Requirements:
Bachelor's or Master's degree in Food Technology/Food Science (B.Tech./M.Tech./M.Sc.).
1.5-2 years of hands-on experience in the food industry, specializing in new product development and FSSAI regulations.
A genuine passion for the application of science in the food industry.
Exceptional written and oral communication skills.

Self-motivated with a result-driven approach.
Strong analytical and numerical aptitude.
Effective written and verbal communication skills.
Join Prolicious and contribute to cutting-edge food technology and product development. If you're ready to make your mark in the food industry, apply now!
Apply for Food technologist internship