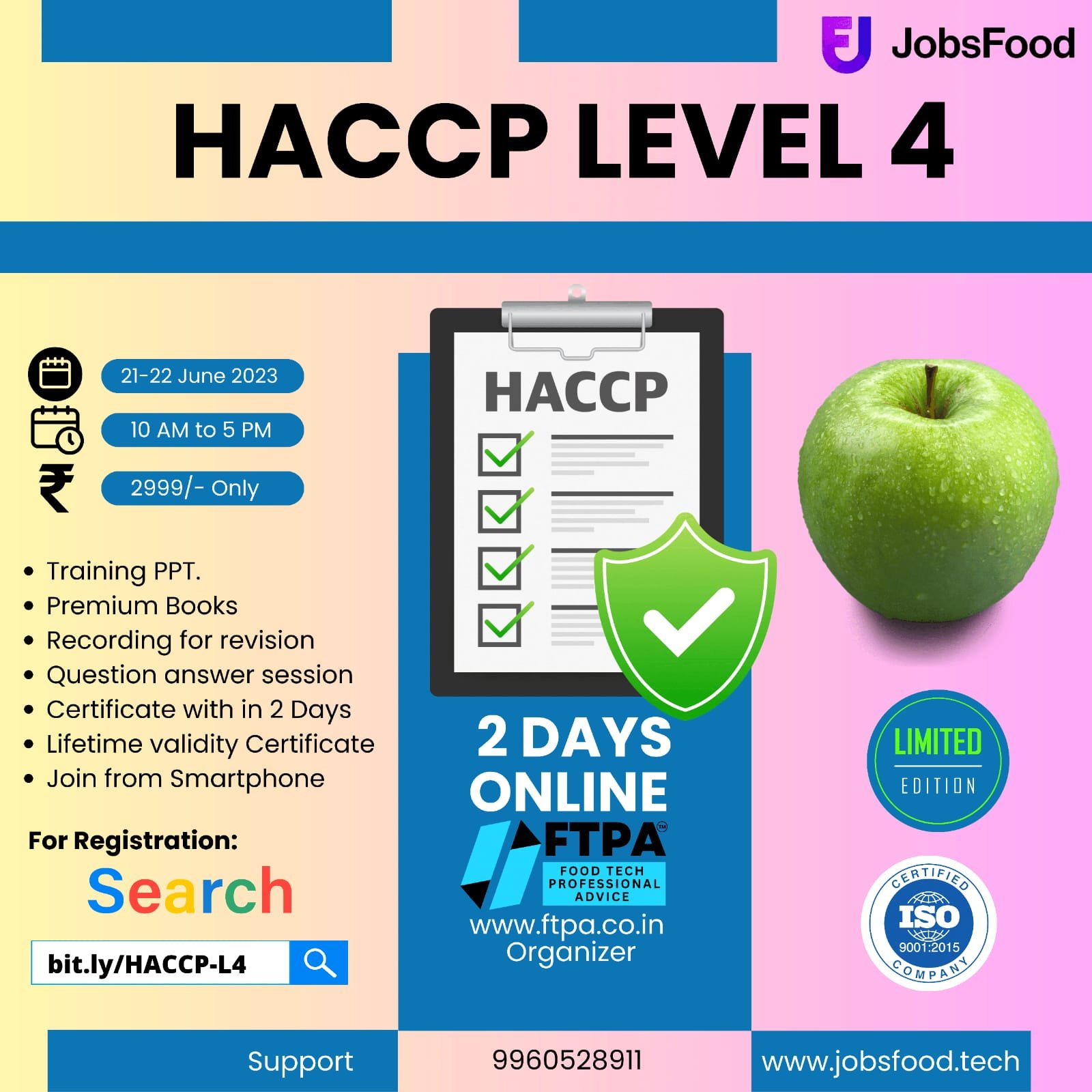 Vacancy for Food Technologist | Plantish Foods
Post : Food Technologist
Location : Ludhiana, India ( PAU & ICAR-CIPHET )
Start date : Immediately
About Plantish
Plantish is a Food-Tech company making the tasty food we eat healthy and sustainable.
We
are starting with a Plant-based alternative to egg scramble, omelet as well as whole boiled
egg.
We strongly believe the current animal based food system is highly unsustainable and will
not be able to fulfill the needs of the next generation.
So we want to remove the animals as
a mediator and building plant based alternatives that are healthy, safe & sustainable
without compromising on amazing taste, convenience & nutrition.
Facilitate new product development process from ideation to launch including working with novel plant protein ingredients, formulation & process development, shelf-life
evaluation, and pilot & commercial trials.
Lead engagement with external ingredient suppliers, research facilities, pilot plants and
co-manufacturers to effectively deliver a final product with determined specifications
and within designated timelines and costs.
Design and execute experiments systematically to track NPD progress and deliver on
decided specifications from sensory, nutrition, shelf life, and cost criteria.
Design and conduct sensory studies
Develop specifications and testing protocols for sensory, nutrition, and shelf life.
Work with internal and external marketing and sales teams to incorporate essential
attributes during NPD as per market needs and trends.
Conduct troubleshooting and root cause analysis for any product issues that may come
up at the lab/pilot/commercial scale.
Keep systematic and thorough records of all work being done.
Facilitate in developing intellectual property strategy on any novel
formulations/processing techniques/products being developed
Identify opportunities for cost savings and process improvements.
Provide ongoing work updates, project plans, and outcomes to company partners.
Ph.D. and/or Masters in Food Science and Technology with > 3 years industry
experience.
Solid background in food chemistry, food engineering, food microbiology, and
food safety.
Demonstrated experience in experimental design, statistical data analysis
Demonstrated experience in formulating and scaling up new food products.
Experience working in the plant-based food sector is a big plus.
Self-starter with a motivation to continuously learn and succeed.
Very resourceful with the ability to make advantaged connections.
Proficient in English
Willing to be flexible with work hours and travel responsibilities.
Proficiency in office software preferably Microsoft and Google.
Desired Candidate Profile
A high-impact, ambitious startup environment with endless growth opportunities.
Ownership over exciting and challenging projects to develop yourself and the
company.
High degree of autonomy with flexible working hours
And most importantly, a highly demanding, yet incredibly fun and rewarding
opportunity to create meaningful change alongside a mission driven, like-minded
team.
Our Offer:
We are an equal opportunity employer.
We value diversity at our company and
celebrate all backgrounds of race, religion, color, national origin, gender, sexual
orientation, age, marital status or disability status.
Send your recent resume with a cover letter to
[email protected]
with subject line:
Food Technologist: CV & Cover Letter
In the body of the email, please state your earliest starting date and salary
expectations.
Please elaborate on your motivation for joining Plantish, and what you can
bring to the table
Please note we will only consider applications that follow the application
instructions properly.
Apply here: [email protected]