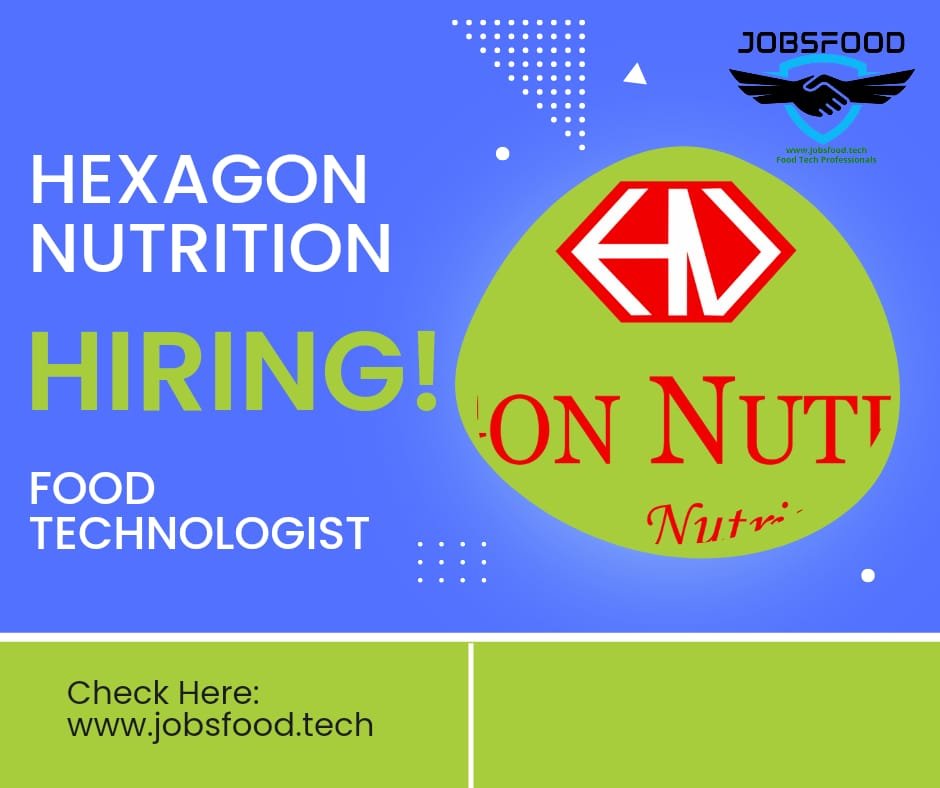 Executive Nutrition | Mumbai Maharashtra | Hexagon Nutrition
About Company:
Hexagon Nutrition is a differentiated and research oriented pure-play nutrition company offering clinicall products, micronutrient premixes, and therapeutic products since 1993.
There is a growing demand for functional nutrition and Hexagon Nutrition has been
able to move up the value chain with a presence across retail pharmacies, hospitals, and prominent e-commerce players.
Hexagon Nutrition sells its
products across India and has exported to around 70 countries to meet the demand for holistic nutrition through Micro-nutrient premixes, Fortified rice kernels (FRK); Clinical Nutrition, and Therapeutic
Nutrition "PENTASURE" being our flagship category is a leading name in the health, wellness, and clinical nutrition space and offers a complete source of nutrition for all age groups.
The Covid-19 pandemic has made consumers increasingly aware of health
and nutrition and Hexagon Nutrition can address this rapidly emerging requirement.
With a focus on Innovation, our product portfolio addresses the alleviation of malnutrition and daily nutritional requirements across demographics
Hence, with our manufacturing facilities located at Nashik, Chennai, and Thoothukudi (Tuticorin) and R&D facilities located at Nashik and Chennai, we are
a fully integrated company engaged, right from product development to market ing including research and development and manufacturing, with a focus on quality control of nutrition products across diversified categories of nutrition products


Job Description:
Please read the description carefully
Postion Type: Full time position
Location: Andheri Mumbai (on Site, no wfh)
Qualification:
Bachelors in Micro or Biochem or Nutrition with Master in Foods, Nutrition and Dietetics or Nutraceuticals.
Required Experience
2-5 years of experience in regulatory affairs in domestic, africa, GCC, Latam and SEA.
Experience with FSSAI regulations.
Good communication skills.
Good presentation skills.
Experience with FOSCOS.
Well versed with Nutrition Basics and Clinical Nutrition.
Willing to learn and Team Player.
Experience in Research will be an added plus.
Last date: of application 5th Nov 22
Email resumes to On Below Button
Blank emails will not be entertained.
Executive Nutrition | Mumbai Maharashtra | Hexagon Nutrition
Apply for Food Safety Training… Limited Seats Hurry Up Click here
Vacancy for Any Graduate in Milk Mantra Dairy