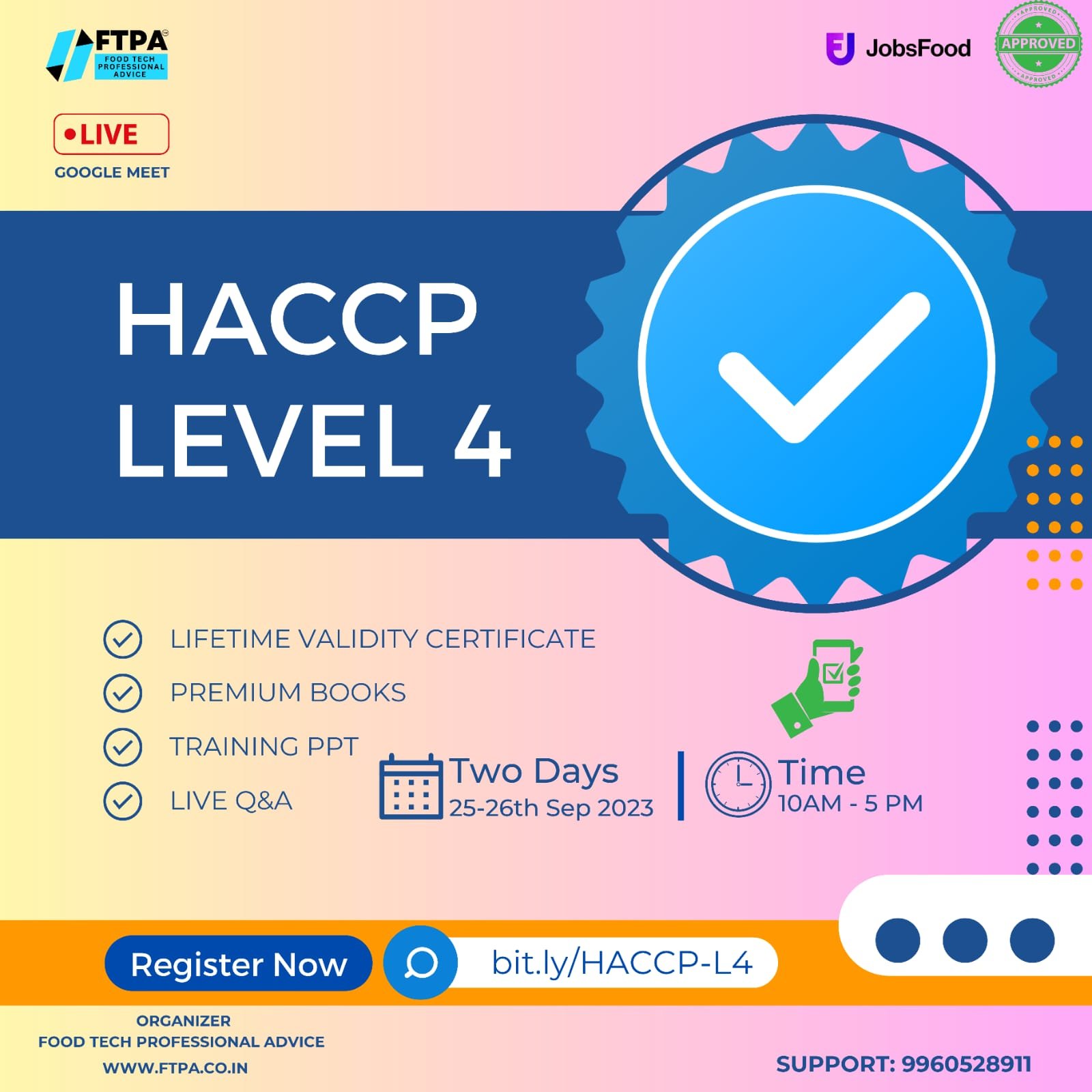 💡 How to become an Effective Internal Auditor for food safety standards ?Training structure :
𝟭. 𝗜𝗻𝘁𝗲𝗿𝗻𝗮𝗹 𝗔𝘂𝗱𝗶𝘁𝗶𝗻𝗴 𝗣𝗿𝗼𝗰𝗲𝘀𝘀 𝗮𝗻𝗱 𝗘𝗹𝗲𝗺𝗲𝗻𝘁𝘀 𝗼𝗳 𝗜𝗻𝘁𝗲𝗿𝗻𝗮𝗹 𝗔𝘂𝗱𝗶𝘁.
𝟮. 𝗣𝘂𝗿𝗽𝗼𝘀𝗲 𝗼𝗳 𝗜𝗻𝘁𝗲𝗿𝗻𝗮𝗹 𝗔𝘂𝗱𝗶𝘁.
𝟯. 𝗛𝗼𝘄 𝗜𝗻𝘁𝗲𝗿𝗻𝗮𝗹 𝗔𝘂𝗱𝗶𝘁𝗼𝗿 𝘀𝗵𝗼𝘂𝗹𝗱 𝗰𝗼𝗻𝘀𝗶𝗱𝗲𝗿 𝗳𝗼𝗹𝗹𝗼𝘄𝗶𝗻𝗴 𝗮𝘀𝗽𝗲𝗰𝘁𝘀 𝗶𝗻 𝗜𝗻𝘁𝗲𝗿𝗻𝗮𝗹 𝗔𝘂𝗱𝗶𝘁𝗶𝗻𝗴 𝗣𝗿𝗼𝗰𝗲𝘀𝘀 :
– 𝗛𝗼𝘄 𝘁𝗼 𝗣𝗹𝗮𝗻 𝘁𝗵𝗲 𝗜𝗻𝘁𝗲𝗿𝗻𝗮𝗹 𝗔𝘂𝗱𝗶𝘁?
– 𝗛𝗼𝘄 𝘁𝗼 𝗣𝗿𝗲𝗽𝗮𝗿𝗲 𝗳𝗼𝗿 𝘁𝗵𝗲 𝗜𝗻𝘁𝗲𝗿𝗻𝗮𝗹 𝗔𝘂𝗱𝗶𝘁?
– 𝗪𝗵𝗶𝗰𝗵 𝗯𝗲𝗵𝗮𝘃𝗶𝗼𝘂𝗿𝗮𝗹 𝗦𝗸𝗶𝗹𝗹𝘀 𝘀𝗵𝗼𝘂𝗹𝗱 𝗯𝗲 𝗮𝗱𝗼𝗽𝘁𝗲𝗱 𝗯𝘆 𝗔𝗻 𝗘𝗳𝗳𝗲𝗰𝘁𝗶𝘃𝗲 𝗜𝗻𝘁𝗲𝗿𝗻𝗮𝗹 𝗔𝘂𝗱𝗶𝘁𝗼𝗿
– 𝗛𝗼𝘄 𝘀𝗵𝗼𝘂𝗹𝗱 𝗯𝗲 𝘁𝗵𝗲 𝗣𝗿𝗼𝗰𝗲𝘀𝘀 𝗼𝗳 𝗢𝗯𝘀𝗲𝗿𝘃𝗮𝘁𝗶𝗼𝗻?
– 𝗛𝗼𝘄 𝘁𝗼 𝗽𝗿𝗲𝗽𝗮𝗿𝗲 𝗦𝘁𝗿𝗮𝘁𝗲𝗴𝗶𝗲𝘀 𝗳𝗼𝗿 𝗜𝗻𝘁𝗲𝗿𝗻𝗮𝗹 𝗔𝘂𝗱𝗶𝘁
– 𝗛𝗼𝘄 𝘁𝗼 𝗱𝗼 𝗲𝗳𝗳𝗲𝗰𝘁𝗶𝘃𝗲 𝗖𝗼𝗺𝗺𝘂𝗻𝗶𝗰𝗮𝘁𝗶𝗼𝗻 𝗱𝘂𝗿𝗶𝗻𝗴 𝗔𝘂𝗱𝗶𝘁
– 𝗛𝗼𝘄 𝘁𝗼 𝘃𝗲𝗿𝗶𝗳𝘆 𝘁𝗵𝗲 𝗱𝗼𝗰𝘂𝗺𝗲𝗻𝘁𝘀?
– 𝗛𝗼𝘄 𝘁𝗼 𝗰𝗼𝗹𝗹𝗲𝗰𝘁 𝗼𝗯𝗷𝗲𝗰𝘁𝗶𝘃𝗲 𝗲𝘃𝗶𝗱𝗲𝗻𝗰𝗲𝘀?
– 𝗛𝗼𝘄 𝘁𝗼 𝘄𝗿𝗶𝘁𝗲 𝘁𝗵𝗲 𝗿𝗲𝗽𝗼𝗿𝘁𝘀 𝗼𝗳 𝗜𝗻𝘁𝗲𝗿𝗻𝗮𝗹 𝗔𝘂𝗱𝗶𝘁𝘀?
– 𝗛𝗼𝘄 𝘁𝗼 𝗱𝗼 𝗩𝗲𝗿𝗶𝗳𝗶𝗰𝗮𝘁𝗶𝗼𝗻 𝗼𝗳 𝗡𝗖 𝗮𝗻𝗱 𝗱𝗼 𝘀𝘂𝗿𝗲 𝗼𝗳 𝗔𝘂𝗱𝗶𝘁?
𝟰. 𝗗𝗼𝘀 𝗮𝗻𝗱 𝗗𝗼𝗻'𝘁𝘀 𝗳𝗼𝗿 𝗔𝘂𝗱𝗶𝘁𝗼𝗿 𝗮𝗻𝗱 𝗔𝘂𝗱𝗶𝘁𝗲𝗲 𝗱𝘂𝗿𝗶𝗻𝗴 𝗔𝘂𝗱𝗶𝘁.
𝟱. 𝗧𝗲𝗻 𝗔𝘁𝘁𝗿𝗶𝗯𝘂𝘁𝗲𝘀 𝗼𝗳 𝗘𝗳𝗳𝗲𝗰𝘁𝗶𝘃𝗲 𝗜𝗻𝘁𝗲𝗿𝗻𝗮𝗹 𝗔𝘂𝗱𝗶𝘁𝗼𝗿.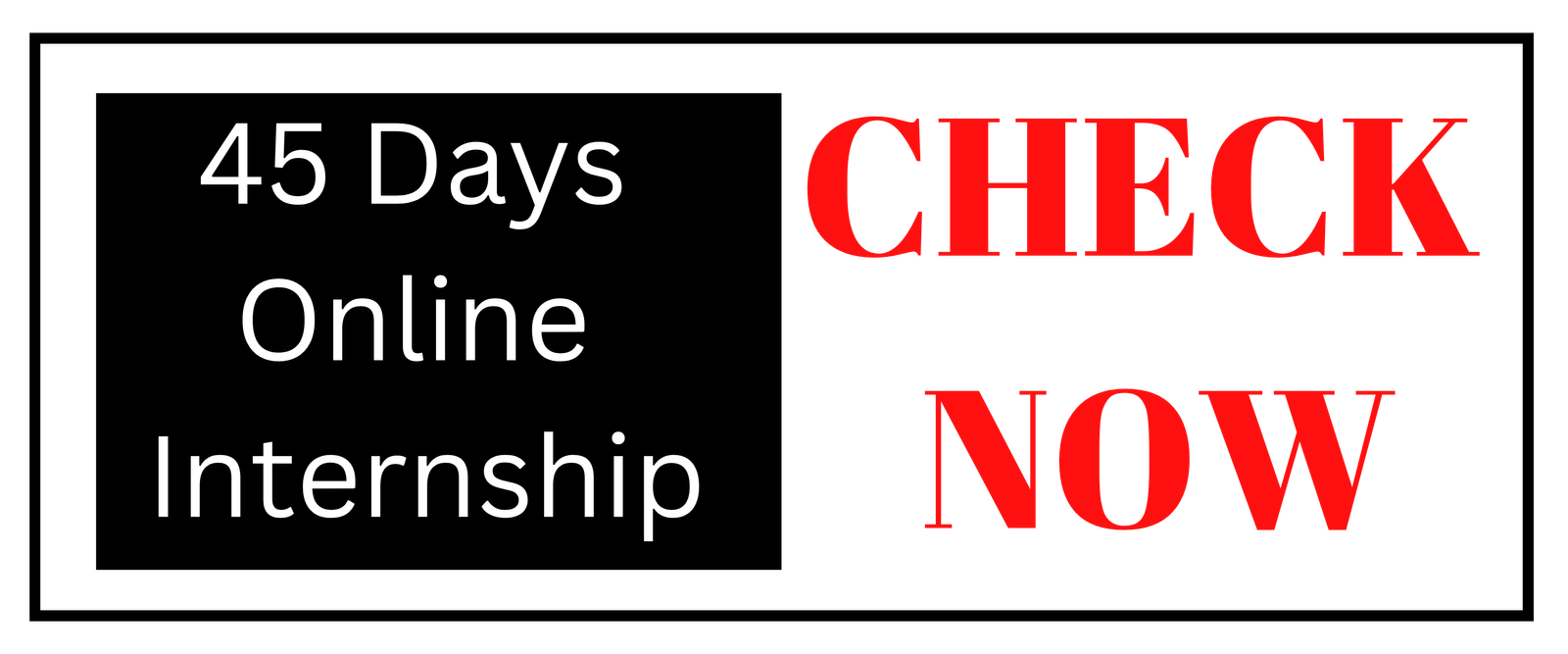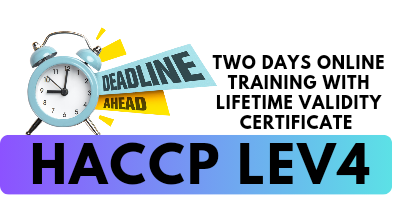 𝗗𝗲𝘁𝗮𝗶𝗹𝘀 :
Date : Sunday, 2 May 2021
Time : 10:00 AM – 05:00 PM (Full Day Training)
Mode : Zoom meeting
Fees : ₹999
⚠️ Only 40 seats limited.
𝗕𝗲𝗻𝗲𝗳𝗶𝘁𝘀 :
● 6 Hours session
● Q&A session
● Training material
● Online assessment
● Certificate
𝗡𝗼𝘁𝗲 :
1) Joining link will be provided 3 hours before starting the training via WhatsApp.
2) Assessment consists of 20 MCQ type questions, each que carries 5 marks.
3) Minimum 50% marks are required to get a certificate.
4) The soft copy of the certificate will be provided within 2 days after successfully completing the training.
Trainer : Sumedha Jalgaonkar Madam
Organiser : Foodiesys Consultancy.