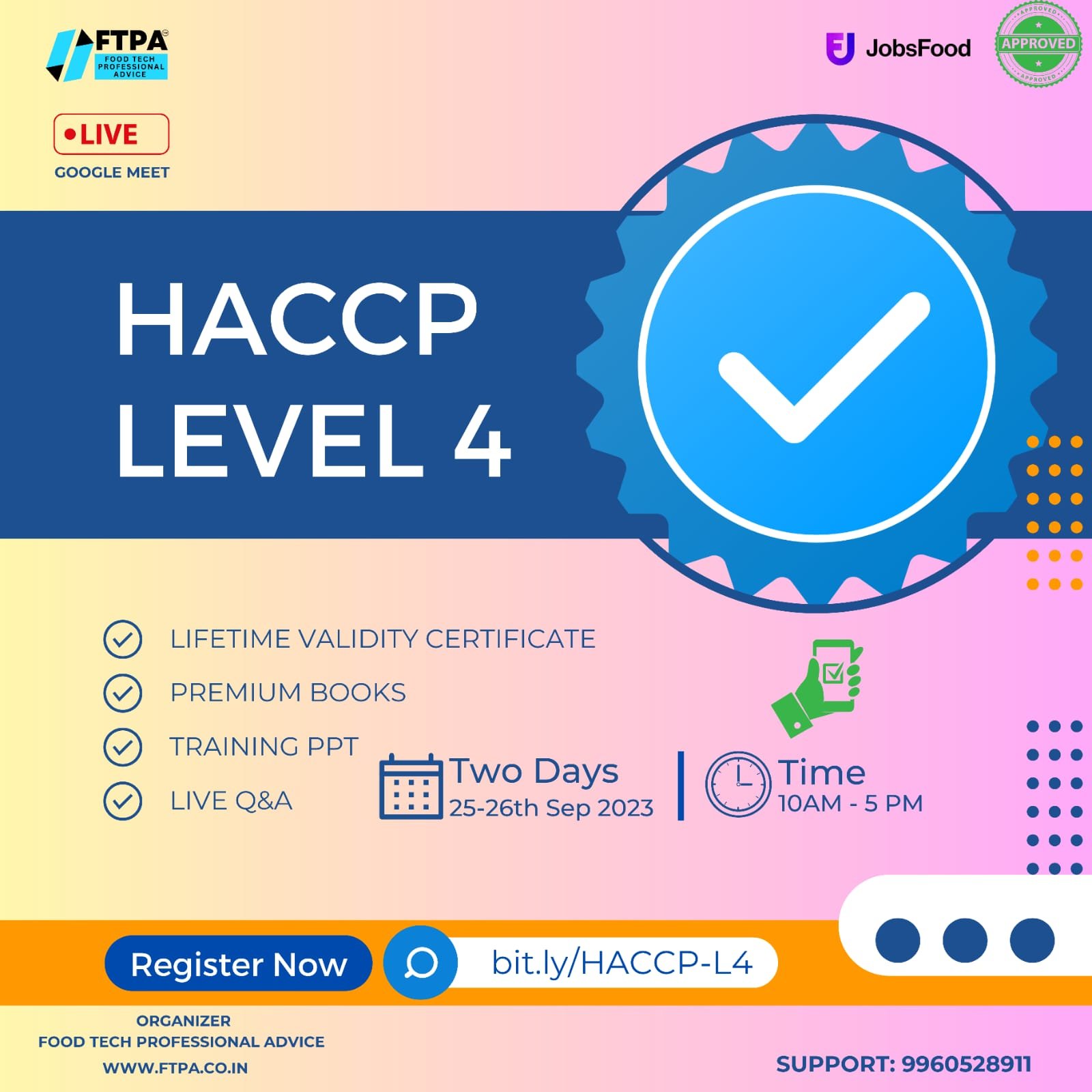 Vacancy for senior executive FMCG | Jobs in India
JOB DISCRIPTION
JOB DESIGNATION: Senior Executive – Regulatory Affairs

JOB LOCATION: Jaipur (Rajasthan)

SALARY: Negotiable

INDUSTRY : Food & Beverages Industry (With Snacks manufacturing and exporting company
experience)

JOB RESPONSIBILITIES
• Ensuring proper documentation, updates, implementation and renewals of all statutory and
regulatory compliances including but not limited to Legal Metrology/ FSSAI / HACCP / ISO /
BRCGS / USFDA etc.
• Should have knowledge / Experience with EU, UK, USA, Australia, Canada regulations
• Keeping up to date with changes in regulatory legislation and guidelines
• Keeping a check on label content and leaflets as per regulatory norms (Label proofing & Artwork)
• Conduct regular internal audit with QC and production teams; analyses, report and implement
corrective and preventive action regularly basis these audits

CANDIDATE REQUIREMENTS & QUALIFICATIONS

• Must know HACCP, FSSAI , ISO, BRCGS,USFDA standards, FSMA Act, rules & regulations,
statutory compliances etc.
• Must have in-depth knowledge of Indian / global labelling rules and regulations
Minimum 3-5 years of experience in Quality Regulatory in the F&B industry (preferably ready to
eat snack segment)
• Graduation in food technology Post-graduation not necessary.
• Good knowledge of Microsoft Office
• Proficient in oral and written English and Hindi
COMPANY PROFILE: Pioneer Foods Pvt. Ltd.
Pioneer Foods is a manufacturer of ready-to-eat roasted snacks. All snacks are 100% roasted and
made from super foods such as quinoa, millets, peanuts, oats etc. Our 30 years of experience in the
food-processing industry have made us adept at transforming healthy grains and pulses into a
delicious and nourishing snack.
From the traditional desi masala to the popular Sriracha and Jalapeno, the snacks are flavored in a
variety of seasonings, catering to palettes across the globe.
Roasty Tasty is Pioneer's B2C brand that provides snacks in India as well as abroad (Middle East,
USA, Canada etc.).
Pioneer Foods also provides third party manufacturing services (ready-to-eat snacks, roasted grains
for use as ingredients).

Vacancy for senior executive FMCG