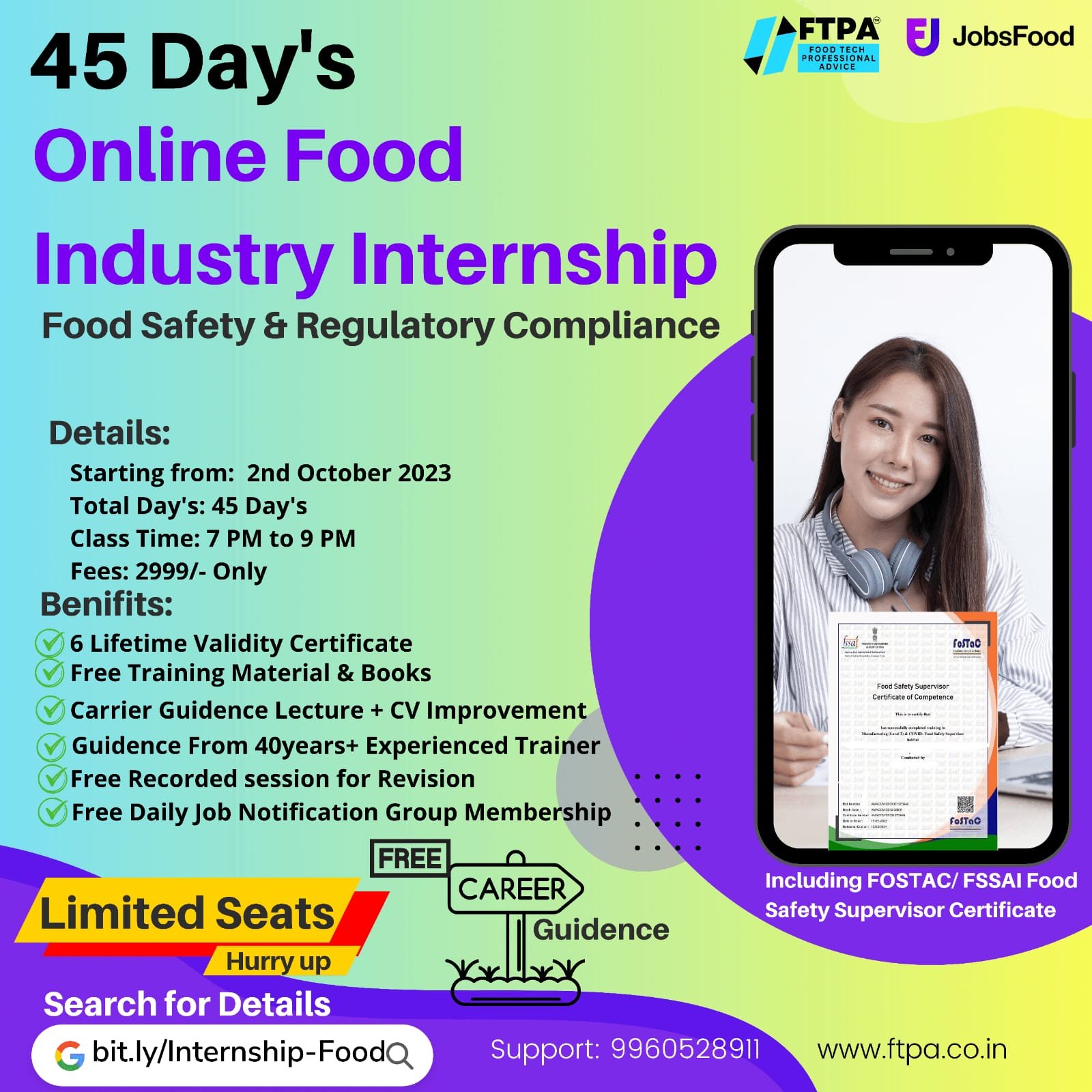 Vacancy for QC Executive | Pepsico | India
Executive – SC QC Control
Lead site Sensory panel team capable & deliver right sensory for Raw material & FG.

Ensure QP-48 compliance in Sensory lab.

Conduct sensory calibration & training program to panel team as required.

Lead Plant Sensory proficiency program on Quarterly basis to achieve 100%

Review and ensure the compliance of required attendance of sensory team members.

Lead and ensure the Quality AOP planning & cost maintenance

Active participation quality department monthly meetings to discuss the monthly Performance and other related production / quality issues.

Ensure compliances of Microbiological testing for RM, FG and PM on daily basis.

Lead the Micro and sensory compliance reports sharing with Support Centre and with QM on regular basis.

Ensure the maintenance of Micro and Sensory Test methods, it should be current.

Providing recommendations and inputs to Manager QC & Building micro plans within department for continues improvement in the systems.

Ensure timely Approvals in SAP for RM, BC and LFs and ensure all approvals must be communicate to all stake holders on daily basis.

Participate in the Monthly Quality system Meet with Plant senior leadership team.

Ensure compliance of Monthly departmental meets.

Participate on monthly calls with SC and update the action plan with QM.

Lead the Safety risk assessment (HAZOP) of lab activities and documents should be current.

Ensure Monthly Safety audits for lab and lead the quality function in all Safety activities, meetings and audits.

Ensure Water treatment is operating as per SOP 4.1 and support team on GLP & trouble shooting on Microbial issues.

Ensure proficiency compliance for Sensory and Micro, should be in Blue band.

Ensure Quarterly and yearly water kits complainces as per SC guidelines.

Lead the equipment's sanitation complainces and ensure the yearly validation of whole system of cleaning/ sanitation.
Qualifications/Requirements
Minimum Post Graduate in science/ microbiologist with 5 year's experience in a food manufacturing plant, preferably MNC. knowledge of Sampling, Micro and Sensory testing is important. Hands on physiochemical testing, Process GMP knowledge, GLP, SAP & computer proficiency.
Relocation Eligible: Eligible for Standard Relocation
Job Type: Regular