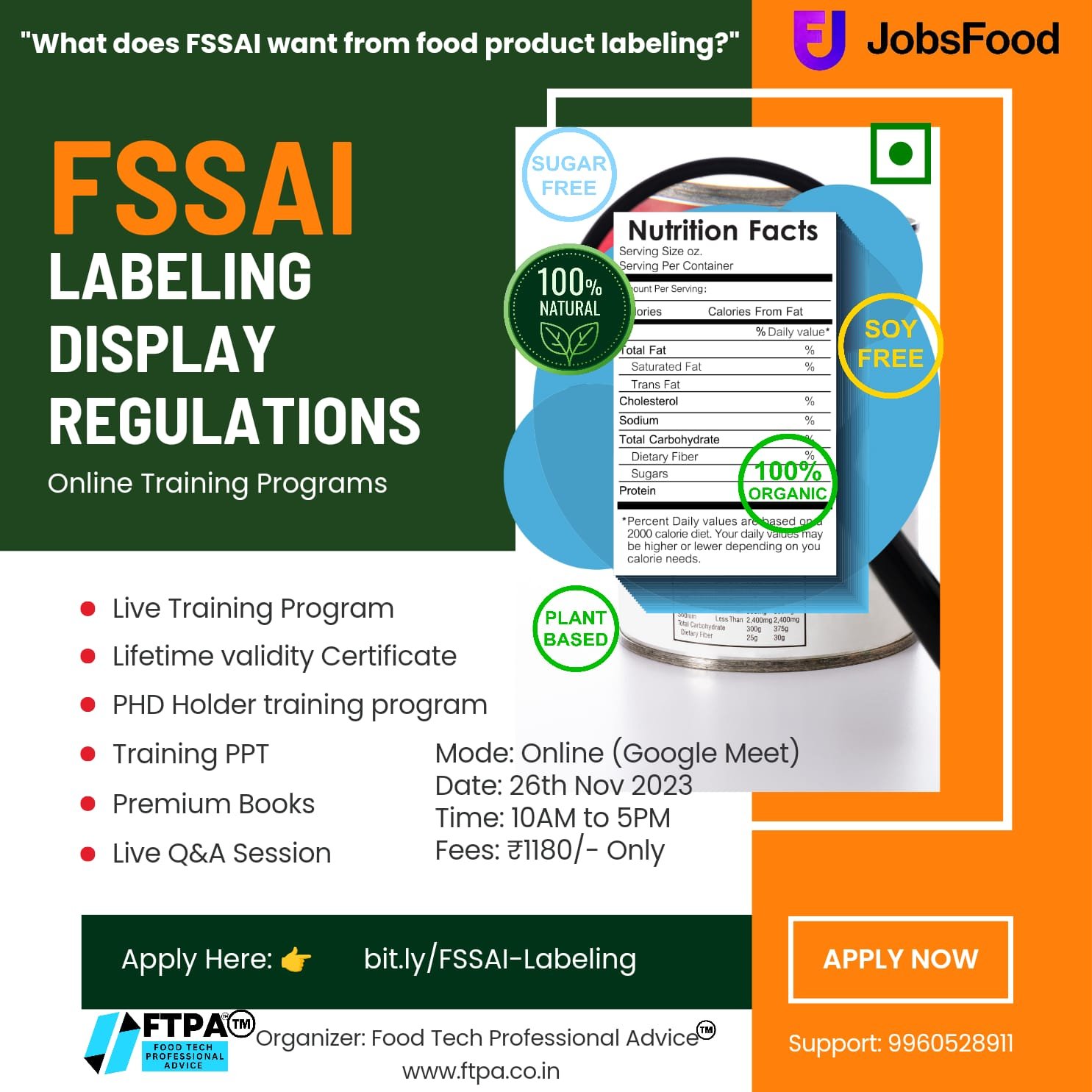 Job Opportunity: Food Safety Trainer in FTPA
Job Opportunity: Food Safety Trainer – Join Our Food Tech Professional Team
Position: Food Safety Trainer
Organization: Food Tech Professional Advice™
Location: Online (Any Location)
Employment Type: Part-time
About Food Tech Professional:
At Food Tech Professional, we are dedicated to advancing the field of food technology and ensuring the highest standards of food safety. Our team is committed to delivering expert guidance and advice to professionals in the food industry.
Job Description:
Are you passionate about food safety and eager to share your knowledge with others? Join our team as a Food Safety Trainer and play a pivotal role in educating and empowering food industry professionals.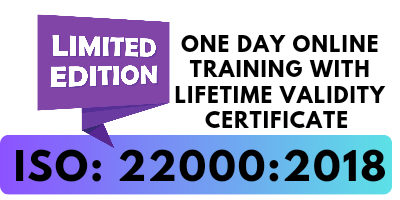 Responsibilities:
Conduct engaging training sessions on food safety principles, regulations, and best practices.
Develop training materials, presentations, and resources to enhance the learning experience.
Provide guidance on proper food handling, storage, and sanitation practices.
Collaborate with clients to tailor training programs to their specific needs and requirements.
Stay updated on industry trends, regulations, and advancements in food safety.
Evaluate training effectiveness and make continuous improvements to training programs.
Qualifications:
Masters in Food Science, Food Technology, or a related field.
Certification in Lead Auditor.
Proven experience in food safety practices and regulations.
Excellent communication and presentation skills.
Ability to connect with diverse audiences and deliver information effectively.
Strong organizational and time management abilities.
Experience: (Must Have)
Preference:
PHD Holder in Any stream.
10+ Years Experience In Training
Experience of Deliver ing training In Online Mode.

FOSTAC Advance Manufacturing Trainer.
Who Can Apply:
Apply If you Can deliver at least one Training From Below List.
ISO 22000:2018
ISO 17025:2017
ISO 9001: 2015
FSSC 22000 V5.1 & 6.0
HACCP Level 4
HACCP IN Food Industry
HACCP-VACCP-TACCP
Internal Auditor training program.
Labeling and Display Regulations
Quality Control In Food Industry
GMP, GLP, GHP
Food Safety Level 4
Why Work with Us:
Opportunity to make a meaningful impact on food safety standards.
Collaborative and supportive work environment.
Continuous learning and professional development opportunities.
Flexible work arrangements (on-site/remote) available.
Join us in our mission to elevate food safety practices across the industry. If you're a dedicated Food Safety Professional with a passion for education, we'd love to hear from you. Apply now to be a part of our dynamic team at Food Tech Professional.
To apply, please submit your resume and a cover letter detailing your experience and interest in the role to Email: training@ftpa.co.in
Fresher's Please Don't Apply
Or You can send Email to Company Just Clicking On Bellow Button.
Job Opportunity: Food Safety Trainer in FTPA