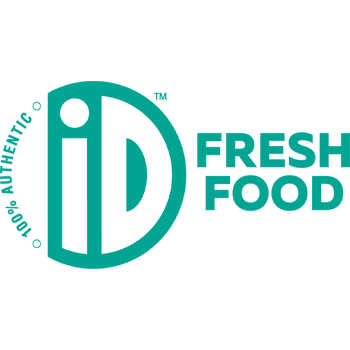 Assistant Manager – New Products Development
Assistant Manager – New Products Development
Job title
Assistant Manager New Products development
Location
Anekal, Bangalore
Experience
5 to 10 years
Roles and responsibilities
Set up and establish research lab facility in the manufacturing unit with all contemporary equipment and meet all standards
Plan, coordinate and execute assigned research projects
Supervise team members on daily basis to complete research projects within deadlines
Track project progress periodically and report the same to management
Identify areas of improvements and develop new methodologies to meet milestones
Present research findings to management periodically
Work with management in preparation of project budget and schedule
Monitor and control expenses within allotted budget
Stay abreast with latest developments in research tools and techniques
Analyse and resolve research issues promptly and accurately
Coordinate with management in determining research priorities and developing research roadmap
Identify key challenges and develop appropriate solutions
Ensure that research deliverables meet quality standards and business requirements
About iD Fresh Food
Everybody loves home-cooked food, however, where's the time to toil in the kitchen when life beckons in the fast lane!
iD Fresh Food is your professional assistant in the kitchen, helping you rustle up 100% natural and authentic Indian
meals in a jiffy; with no chemicals, preservatives or artificial flavors.
Started in 2005, iD Fresh has come a long way to become India's largest fresh food brand.
From making idly/dosa batter in a 50-sqft kitchen in Bengaluru to revolutionizing
food packaging, the company is now an INR 1000 Cr brand with a presence in over 45 cities across India, USA and UAE.
A Harvard Business Review Case Study, the company exemplifies the merits of bringing together the best of innovation and tradition in food.
Funded by Premji Invest- Azim Premji's Investment arm- and Helion Venture Partners, iD Fresh manufactures 55,000 kg of idly/dosa batter every day and delivers it to over 30,000 retail outlets.

The company's product range has grown to include a wide range of fresh ready-to-cook foods including 'Squeeze and Fry' Vada Batter, South Indian Filter Coffee decoction, Ragi ldly/Dosa batter, Natural Paneer and Malabar Parota among others.
The company has also launched an organic product line and will soon be converting its entire operations to organic.
iD has been awarded certifications from the Agricultural and Processed Food Products Export Development Authority
(APEDA), National Programme for Organic Production (NPOP), United States Department of Agriculture (USDA) and
Jaivik Bharat under the Food Safety and Standards Authority of India (FSSAI).
iD takes pride in its home-grown manufacturing style, in ultra-hygienic factories that follow the best-in-class
manufacturing processes, using state-of-the-art equipment.

New Opportunity for Executive Position in Mondelez
For the 1500+ team at iD Fresh, the mission is to ensure that healthy food doesn't become a casualty in the maddening rush of everyday life. Because food is not just for the body, but also for the mind and soul.
Job specifications
Education: Master's degree in technology/ Food Microbiology/ Food Biochemistry/ Food Chemistry
Experience: 5-10 years in food industry, preferably flour or Dairy-based food industry
Computer Skills: MS Office
Communication: English & native regional language
Industry: Dairy Industry
Make Your CV more stronger Add this combined training certificate in your CV
Check Details here